Healing rape victims in war-torn Congo-Kinshasa
A country too rich for its own good. This is where the blood minerals are - a great natural resource as well as a source of brutality that has ravaged the country for so long.  Hope in Action helps rape victims, used as weapons in the deadliest conflict since the Second World War.
Hope in Action works from Kavumu in the south to Beni in the north and Wakalele in the west, with 2 hospitals and 21 smaller healthcare centres. At the height of the war, 30,000 women and girls - all rape victims - were cared for each year. 
In the epicentre of the conflict 
– We chose the name Hope In Action because it is probably the most important thing, not to lose hope that things will change, that life will get better," says Tina Björkdahl Andersson, one of the founders of Hope In Action. A number of years ago in Congo-Kinshasa, or Zaire as it was then called, Tina lived in the jungle with her Swedish husband, Dan, who was born and raised there. They had cut ties with Sweden and had no plans to move back, but they were forced to by the war. Their home was Nord-Kivu, which was at the heart of the conflict at that time. 
Organization with local roots 
– Unfortunately, in one sense Congo-Kinshasa is too rich for its own good. It has a huge amount of natural resources that many want to exploit, at the same time as there are conflicts between livestock and arable farmers, and between established landowners and new settlers in the country. All in all, it is an area with many varied interests, says Tina. 
Dan continued to work in Congo-Kinshasa and started up Hope in Action as an international organization there. Tina and Dan later started up the organization in Sweden, which now has a very competent board. They have created a robust organization in Congo- 
Kinshasa with local employees, where the aid work is determined by the needs around them. As well as hospitals and smaller healthcare centres, Hope in Action runs rehabilitation centres for women and girls who have been exposed to sexual violence. Some of the material donated by Region Västra Götaland, in West Sweden, now reaches their organization.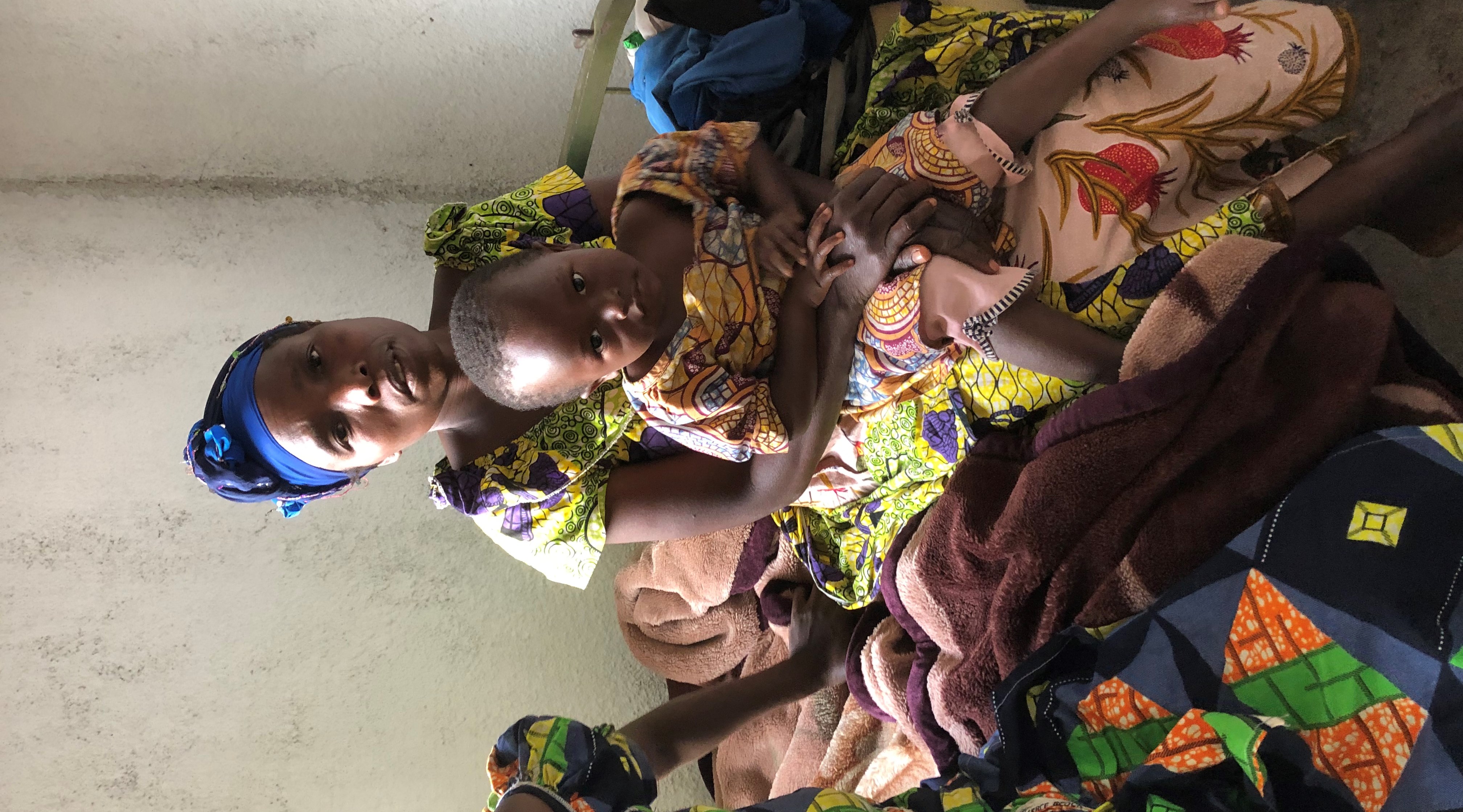 Healing rape victims
– Women arrive here and they are so broken inside that they feel everything is finished, but through the healing process at these centres, learning new skills, becoming accepted and getting support long after they go back to their villages, means that together we are slowly changing society. I don't really think we can understand how much impact this equipment has. We see that we send out some materials, but for them it means the start of something new, says Tina. 
– This is recycling at the highest possible level! The material that comes here is amazingly good, even if it doesn't measure up to the latest Swedish standards. Consider the hospital beds and think about how many patients are taken in and what it means for them to be cared for in a situation where they doubted whether they would even survive. 
The conflicts are complex, but one thing is for sure: women and girls become targets in such a brutal way that it is difficult to believe. 
– There are no women out there who are better at taking care of other women than those who have had a similar experience themselves. Many of the women who have been raped work in our team now. Just being able to sit and talk to someone who has been through the same thing means so much. 
Hope In Action collaborates with a church network (CEPA:c) which has over one million members, and here they are able to reach out to crime victims. The women who work at Hope In Action's reception centres often have to walk to inaccessible places to search for women or girls who have been attacked. Medical staff at the centres make an assessment of the injuries and those in need of surgery are taken by ambulance to Kyeshero Hospital in Goma. It is part of the same organization as the Panzi Hospital, which is managed by the Nobel Laureate, Dennis Mukwege. About 300 cases a year are so severe that they are sent directly to Bukavu, where he works. 
Goes one step further 
The organization has developed a programme that takes a holistic approach, starting with the physical injuries and followed by the psychological healing process. Trained deaconesses, also called listeners, provide psychosocial support. The wounded can also go to school (for a literacy programme) and then learn a new profession or craft. The goal is to be able to return to their home village after a training period of up to six months. Hope In Action works against the stigmatization of rape victims and with changing people's attitude.  
There are often many victims in conflicts, but few who are held accountable. As the only organization in the area, Hope In Action has gone one step further. 
– We are affiliated with a lawyers' office. Together we search for those who committed the violence and ensure that at least some of these people end up in court. 
The war was over by 2003, but the conflicts are very much alive. Many people are aware that it is going on, but when a situation is prolonged, reporting and public interest tend to decline. 
– There is such a thing as Congo-Kinshasa fatigue. Because worries have crept closer to Sweden, many people tend to put their own problems first, so it is really encouraging for us that more people want to get involved in Congo-Kinshasa, says Tina Björkdahl Andersson, from the aid organization Hope in Action.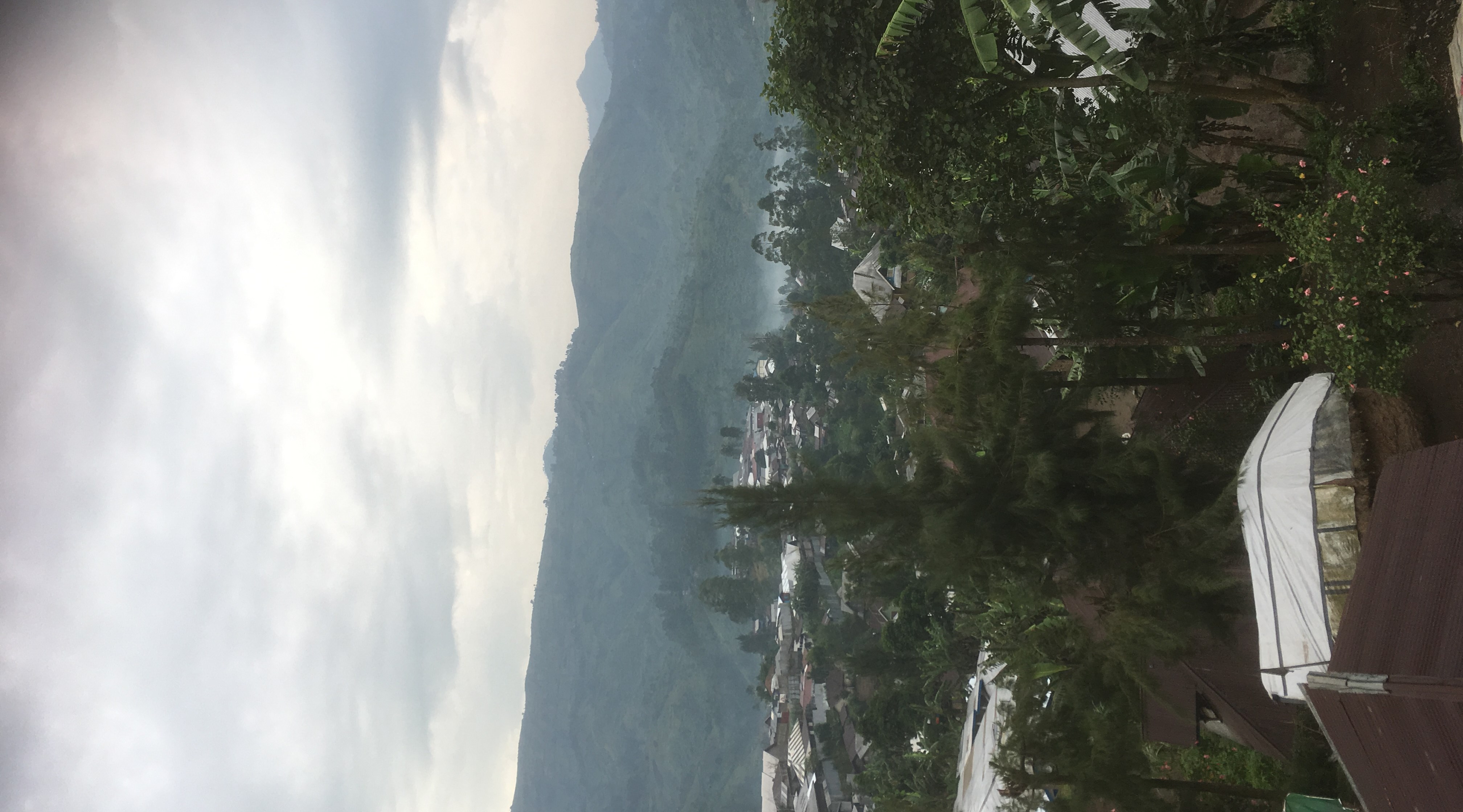 Safe road for aid 
So far Region Västra Götaland has donated textiles and visual aids, and the first container will soon be sent. 
– One of our strengths is that we have good warehouses options in Congo-Kinshasa and full control over the logistics involved. As the only organization of our kind, we have an agreement with the customs whereby their officials check the containers in our warehouse, under our supervision. Materials are then distributed where they are most needed. 
Growing collaboration with Region Västra Götaland 
There are plans to expand collaboration with Region Västra Götaland in 2021. The needs are huge, without any doubt. At the moment there is a dialogue with Anders Lygdman, aid manager at Sahlgrenska International Care, about what Region Västra Götaland can donate and on what scale. 
– We have built a new centre in Masisi through fundraising, but it needs to be fully equipped with 30 beds and operating tables, as well as office furniture and so on. Together we can make a big achievement there, Tina concludes. 
---
---